Subsea success for Personalhuset HRC Offshore

← Les på norsk
The expansion in to the subsea segment has been a great success for Personalhuset HRC Offshore. - Now we look forward to increased growth and to welcome more new colleagues in 2022, says Senior Advisor / Offshore Manager Geir Olav Hauge.
    


 
TVenturing in the Subsea market with two new employees
Personalhuset HRC Offshore started its subsea venture at the beginning of the year. In order to succeed within the segment, the company strengthened its expertise with two hires, both with extensive subsea experience: Frank Juven Widme and Geir Olav Hauge.. The appointments quickly paid off. Already in March, the first candidate was delivered to a customer, says Geir Olav.


- Since then, we have established framework agreements with several players in the industry. We have delivered everything from riggers and deck foremen to ROV pilots and Offshore Managers. It has been especially rewarding to see that many of our temps have found permanent employment. This massive demand for good candidates is proof of the potential that exists within the Subsea segment.

High quality creates good customer relationships
Geir Olav goes on to explain that the demand so far this year has been massive.


- The market demand for our services has exceeded all expectations, and we already see a need to expand our team.

Most pleasing, however, is the way HRC has succeeded in building great relationships with its customers, he says.

- The feedback from our customers shows that they are really satisfied with the quality of our candidates. Most times they want to bring back the candidates they used in their last rotation. Good quality is the most important aspect of all our processes, he says. Either we deliver highly qualified candidates, or we do not deliver at all.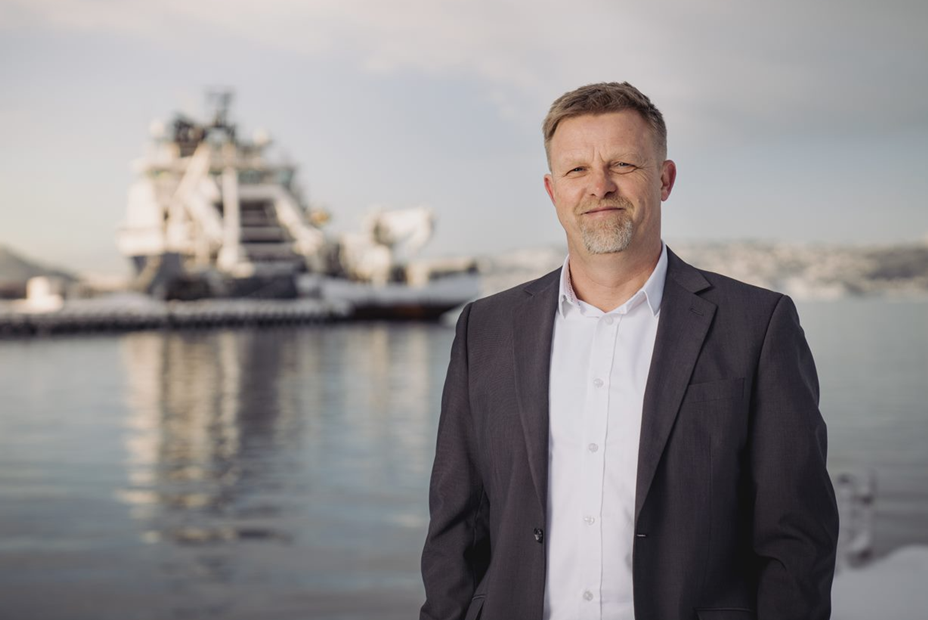 (Geir Olav Hauge - Senior Advisor/Offshore Manager i Personalhuset HRC Offshore)
Personalhuset HRC Offshore are already reaping the rewards for their focus on quality, Geir Olav continues.

- By succeeding with our candidate processes, many of our customers see us as a valued supplier. These declarations of trust are probably the best feedback we can get because they show that we can deliver great candidates and at the same time be able to develop the company in the right direction.
    
Anticipates an even larger volume in 2022
The company is now in the planning phase for 2022. Senior Advisor Frank Juven Widme can reveal that they are already in dialogue with several customers about fixed rotations and reserved personnel for projects in the coming year. Many of them have already expressed a desire to reserve personnel, he says.

       
- We want to keep on delivering highly qualified candidates and to reach more customers. With an increased number of assignments, there is a huge demand for offshore personnel. A natural goal for 2022 is therefore to create new and keep on developing existing customer relationships as well as to our staff within the subsea segment.


(Frank Juven Widme - Senior Advisor i Personalhuset HRC Offshore)    


Will strive to deliver personnel to every Offshore position
The plan for Personalhuset HRC Offshore is to continue its venture in the subsea segment. According to Frank, their customers have an increased need for candidates in every type of job position. In particular, there is a great need for deck personnel as well as within ROV and survey. They've also seen customer needs for project engineers. To meet all their requirements, HRC aims to become a "one-stop-shop" that can deliver a full range of subsea positions, he says.
The future goal is to be able to deliver all of the subsea personnel that the customer needs to carry out any project, without being dependent on their own resources, Frank continues.

- By having only one supplier to deal with, we can make their life much easier. Once this is in place, it will lead to even more satisfied customers as well as more permanent employments. An important priority in the planning for 2022 is to hire more colleagues. With a wide customer base, we will be able to offer permanent positions for exciting assignments both domestically and abroad, he concludes.